It's an experience. It's fresh. It's innovative.  
Yourway Breakfast + Lunch is a family owned breakfast and lunch space serving fantastic food, made from high-quality ingredients and offered at a reasonable price.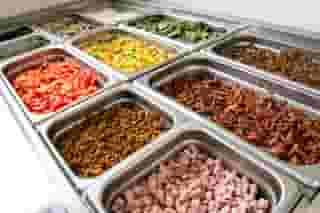 Why Yourway? Because you deserve to make your own choices, whether it's your favorite toppings or cheese, choice of protein and potatoes, bread selection or the way you want your eggs prepared, our breakfasts are all made to order and our lunch entrees can be tailored as well.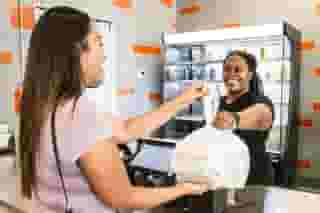 We can get you in and out in 15 minutes or less (our promise), or if you prefer to leisurely dine with family or friends, we'll make sure you enjoy your meal in a cheerful ambiance, always served with a smile.  
 
Dine in. Grab 'n Go. Delivery. Whatever your choice, you will love our food and it will always be done YOURWAY.
Visit Us
Lake Mead & Jones
6121 West Lake Mead Blvd, at Jones
Suite 110
Las Vegas, NV 89108

Hours
Monday - Sunday:
7:00 am - 3:00 pm